One Night in Dublin is a feature film comprised of a series of stories, each capturing a different element of the Irish capital and the people who live in it.
The film is a celebration of the city of Dublin and the talented independent filmmaking community that works in it. Prioritising passion, collaboration and independent self-financing One Night in Dublin showcases the new and emerging wave of Irish filmmaking talent.
One Night in Dublin is being produced by Four Courts Films in conjunction with Dublin Filmmakers Collective.
Produceed by: Robert O'Meara & Rumhann Howard-Hildige
Executive Producers: Robert O'Meara, Michael Mrotzek, Colm Sexton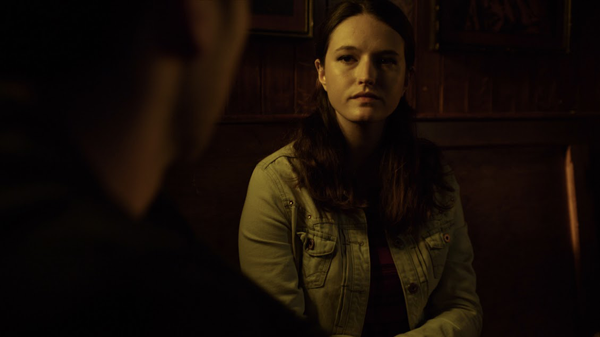 DIRECTED BY: JOY MC KEON
WRITTED BY: MICHAEL O'ROURKE
Emma wants to tell her brother something she kept from him for years. She's asexual.
DIRECTED BY: BARRY NOOLAN
WRITTEN BY: JENNIFER FAUST
Take the couch, not the wife.
DIRECTED BY: MICHAEL MROTZEK
WRITTEN BY: MICHAEL MROTZEK
Two Germans come to Dublin to couchsurf and experience the city. It's no big problem to find the sites but finding their host is not as easy as 1,2,3…
DIRECTED BY: ALEXANDRA VETTER
WRITTEN BY: KATIE MCNEICE
Flan is struggling with an artless graduate life. Bed-less and restless he drifts through Dublin City, exposing an imagination in full bloom.
DIRECTED BY: RICHARD DUFFY
WRITTEN BY: RAISEA DE MURCHU
A woman makes one last disturbing attempt to reconnect with the love of her life.
DIRECTED BY: ANNE REID
WRITTEN BY: ANNE REID
After her death, a letter from his mother provides Davy with several clues as to the identity of his estranged father. Curiosity calls, but is it wise for Davy to delve blindly into the past?
DIRECTED BY: COLM SEXTON
WRITTEN BY: PATRICK KILBRIDE
Jimbo and Shawn are two men on a mission. In order to accommodate a young, beautiful French couch-surfer who is spending a few days in the city with friends, they must travel Dublin in search of an inexpensive couch that won't cut into their "pub money".
DIRECTED BY:ADAM HART
WRITTEN BY: TREASA NEALON
A young Australian couch surfer finds herself in the home of a couple who welcome her with open arms and interior motives.
DIRECTED BY: JUSTIN WADE
WRITTEN BY: STEPHEN DUNNE
A carefree English backpacker who couchsurfs interesting & potentially dangerous locations around the world may end up having a permanent stay in an old antique shop run by it's strange and hintedly malevolent owner.
DIRECTED BY: GLENDA CIMINO
WRITTEN BY: GLENDA CIMINO
A flirtacious couchsurfer , Rachel, has arrived in Dublin and clearly has her eye on Tom, Jane's boyfriend, forcing Jane to take preventative action.
DIRECTED BY: ROB REEVES
WRITTEN BY: ROB REEVES
A gay middle aged man hosts a young Dub LAD for one fleeting night in Dublin, forcing both parties to compromise their different ways and identities.
DIRECTED BY: ROBERT O'MEARA
WRITTEN BY: ROBERT O'MEARA
Come to Dublin; see the world.
Brain Murphy /ACTOR
Claire McDermott / MUA
Dagmar Baar/ ACTOR
Damien Walsh / COMPOSER
Etan Kinsella McLennan / ACTOR
One Night in Dublin – Trailer
One Night in Dublin – Pitch Video